Today we announced CE approval for our second range of Medical device dressings- MaxioCel. This announcement though was particularly gratifying as 1) Approval was in Class III- High-risk category and 2) Entire process was completed during COVID-19 pandemic. This is the second CE approval for the range of Medical devices we have developed. First being Axiostat Stop bleeding patches which then went onto get USFDA approval as well.
As a first time founder, it was quite an intimidating experience to take the device through this process. Second time, not so much. Thanks to our rockstar team. Thought of sharing my experience here so that it could help more fellow founders or at the very least become a placeholder for few.
I will try to make this as short as possible and will break it into few sections to refer easily. Feel free to message me on Linkedin if you want more information
1. Why do you need CE Marking ?
Short answer is, you get to sell in more countries globally thereby increasing your footprint exponentially and also it helps in building credibility within doctor's community in India. Every country follow their own regulatory system, for eg: USFDA is for selling in the US. CE Mark is mandatory to sell medical devices within any of the 32 European Union countries. It also validates that your device comply with all regulations put forward by European Union, which is accepted by many other countries too.However CE mark is accepted by many countries and hence investment can be justified easily.
2. How expensive it is to get CE Marking ?
This could very well vary depending on the type and risk classification of your medical device. However a fair estimation could be anywhere from 10Lacs to 30Lacs for Class I, Class II devices and 30L-1cr+ for Class III devices. Based on development costs, pre-clinical studies and clinical studies (with new MDR regulations this could be mandatory), cost can even go into few crores especially if it is an implantable device.
3. Whats the process of getting CE Marking for a medical device ?
Emergo has laid out an easy to understand step wise process here.
Determine which EU Directive applies to your device: Medical Devices Directive (93/42/EEC), In Vitro Diagnostic Devices Directive (98/79/EC), or Active Implantable Medical Devices Directive (90/385/EEC).
Determine the classification of your device.
Implement a Quality Management System, if applicable to your device. Most companies use ISO 13485 to meet the requirements.
Prepare a CE Marking Technical File or a Design Dossier.
Prepare a Clinical Evaluation Report (CER) according to MEDDEV 2.7/1 rev4 and MDD (or MDR).
Select and appoint a European Authorized Representative to act on your behalf within the EU if you have no physical location in Europe.
Have your QMS and Technical File/Design Dossier audited by a Notified Body, unless your device is Class I, is not sterile, and has no measuring function.
Obtain CE Marking and ISO 13485 certificates from your Notified Body.
Prepare a Declaration of Conformity (DoC), which states that your device complies with the appropriate Directive.
4. Do we need an external agency or a consultant to get CE marking ?
In my experience, a lot of pitfalls in documentation can be avoided early on if you have someone experienced to guide you. As CE marking process is largely audited by reviewing documentation every mistake can prolong the audit review and there by adding $$$ to your bills. I have seen minor mistakes in Declaration of conformity being granted a Major observation Non conformity during audits.
Hence, while it is not a mandatory requirement I recommend to start the process of your first medical device with either having someone experienced in your team and/or an external consultant who could guide you.
5. How to select the right Notifying Body (NB) ?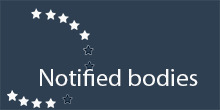 Unlike USFDA, CE Marking is not a single organisation procedure. Third parties or Notifying bodies such as TUV, DNV, BSI and many more are authorised to conduct audits and determine the preparedness to grant CE mark. You can find a list of approved notifying bodies here. However selection of the right NB is easier said than done.
First you need to make a list of Notified Bodies based on the product codes they are authorised to conduct audits on. See how many of them are qualified to conduct audit on your medical device.
Secondly request for a meeting/call to discuss the device with each one of them.
Get a quote and compare from each Notified Bodies qualified for your type of medical device.
Select the Notified body based on their 1) Past experience in auditing and approving similar devices 2) Their Location- Ask if they have auditors based out of India to conduct audit. If Auditors need to come from Europe, cost can significantly rise. 3) Check their reputation in the market- Easiest way is to ask your Distributors/Customers. 4) Budget- This can also be negotiated based on how much man days they need to allocate for the audit.
I have seen companies getting expensive Tier 1 Notified Body for a Class I- low risk device. While it may be a safe bet, do ensure it does not end emptying your bank accounts. At the end of the day all CE Marks gives the same access to market. While there used to be notified bodies with bad reputation, that is no more the case in Europe especially with MDR (Medical Device Regulations) coming in force by April 2021.
The whole process started around 8 months back when COVID-19 pandemic was in rage. As we already had approval in India for MaxioCel many of the documentation such as Design files (DHF etc), Tech files were already in place. We also had real time stability data, PMS (Post marketing surveillance) data, Pre-clinical animal study data and Human studies data collection was ongoing. Our manufacturing facility already has Quality management system compliance with ISO 13485:2016 and is being audited regularly by our notified body. These helped in getting the submission process in order soon.
MaxioCel — Advanced woundcare dressings
As we do for any such approval process, we soon created a core inter disciplinary group with in-house Regulatory team headed by Ramya, Quality team by Saurabh and R&D team by Dr Kiran. They along with other team members actively started daily scrum meetings and collaborated on google docs in real-time. We had to build a complete CER (Clinical evaluation report) document which needed help from our in-house Clinical research team. Also the most important document which is Risk Management. Each of these ran into 600+ pages and went through multiple iterations by our team. Remaining Biocompatibility and Animal studies were also completed during this period.
We also occasionally checked-in with our external consultant team and also with notified body team to ensure we are all on same page with respect to timeline and document preparedness.
After few months we got the audit dates from Notified Body. They did many man-day audits with 4 of their auditors. Thanks to a thorough preparation, our audits went without any Non conformity. This was a pleasant surprise as we usually do not see an audit without any NC. Final review was conducted at European office of the notified body and we got the clearance last week.
6. Is CE approval really worth it ?
This answer could vary based on your specific Go to market strategies. If you are 100% India market focused company, then CE mark may be un-necessary. However going through CE Marking process is a great way to bring discipline and to implement a proper Quality Management System in your organisation. It also guides the entire team to the goal of developing and shipping products that comply to global standards.
If you are looking at expanding into global markets, I strongly recommend you to consider getting CE mark for your medical device. It brings a lot of credibility in the global market and also gives you a single window access to one of the largest lucrative medical device market in the world.
7. As a Founder should I prioritise CE Mark over Fund raising ?
This is a common question I get from many medtech founders. While there is no right or wrong answer for this, my recommendation is to NOT invest in getting CE Mark at least until you have raised a seed round of a crore or above. Be prepared for the same and get your design files in place, ensure you have a roadmap towards the submission process. Walk the potential investors through the process and ensure they understand the timelines for your global GTM clearly.
Finally this wouldn't have been possible without a team who is passionate about building quality global products. A big shoutout to all Axions who helped us attain this.
Hope this was article was helpful. Feel free to comment or reach me for clarifications needed if any. Our team will be happy to share our learnings.
This article was first published on Medium.