Who doesn't love food?!!
Well, us Axions do savour every bit that lands on our plates. So, why not put to test our cooking skills and try some yummy experimentation?
A no-fire cooking contest was organized at Axio to see who was the most innovative culinary expert of all!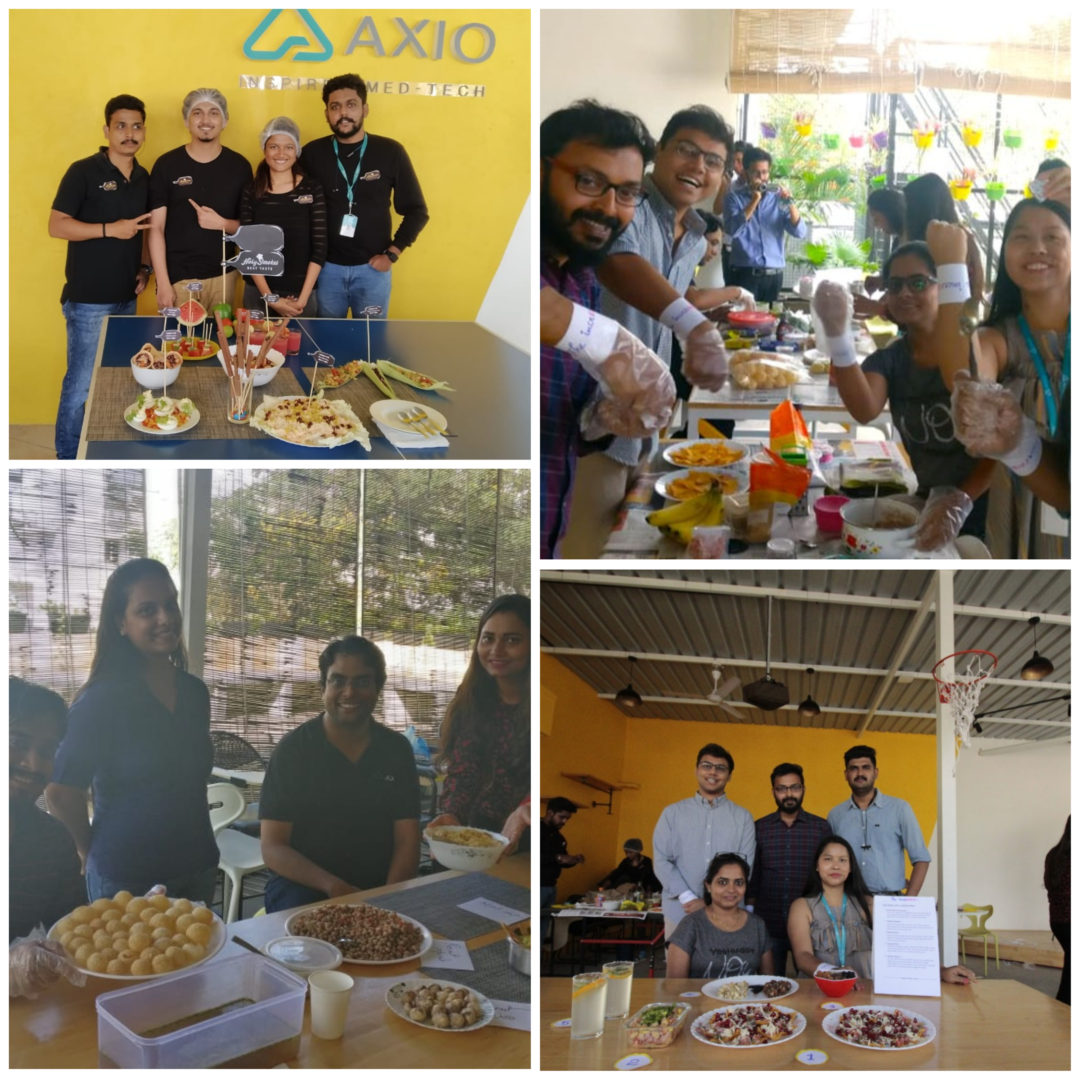 All the teams laboured hard to put up some great dishes on the table. Diving all in, there were even menus on each team's table, showing the day's specials.
From healthy whip-ups to delicious chaats, there was a lot of variety to taste.
The sheer colourfulness of the event made it even merrier. Textures, aroma, blend, and lots of other culinary jargon exchanged as the non-professionals played sporty and put on their best chef hats.
Like always, the best had their share of the win, but everyone had a blast. After the results were out, the food was enjoyed.
When teams come together with the goal of making wonderful things happen, they usually do! From an innovative menu to culinary exploration and lots of fun, the Axions made the party exciting and something to look forward to each year.