Hand Sanitizers & Surface Disinfectants
RESIST+ Hand Sanitizers and Surface Disinfectants keep yourself and your workplace free from any harmful germs. The product range comes in several forms optimized for usage in a variety of environments where the chance of infections are high
RESIST+ Ethanol-based Hand Sanitizer is ideal for hand disinfection and offers you advanced protection for a longer time by killing 99.9% of harmful germs.
Available in 120ml | 500ml | 5L
70% Ethanol w/ Chlorhexidine
RESIST+ Chlorhexidine-based Hand Sanitizer is specifically designed for high bio burden areas like Workspaces, Restaurants, Shops, and so on.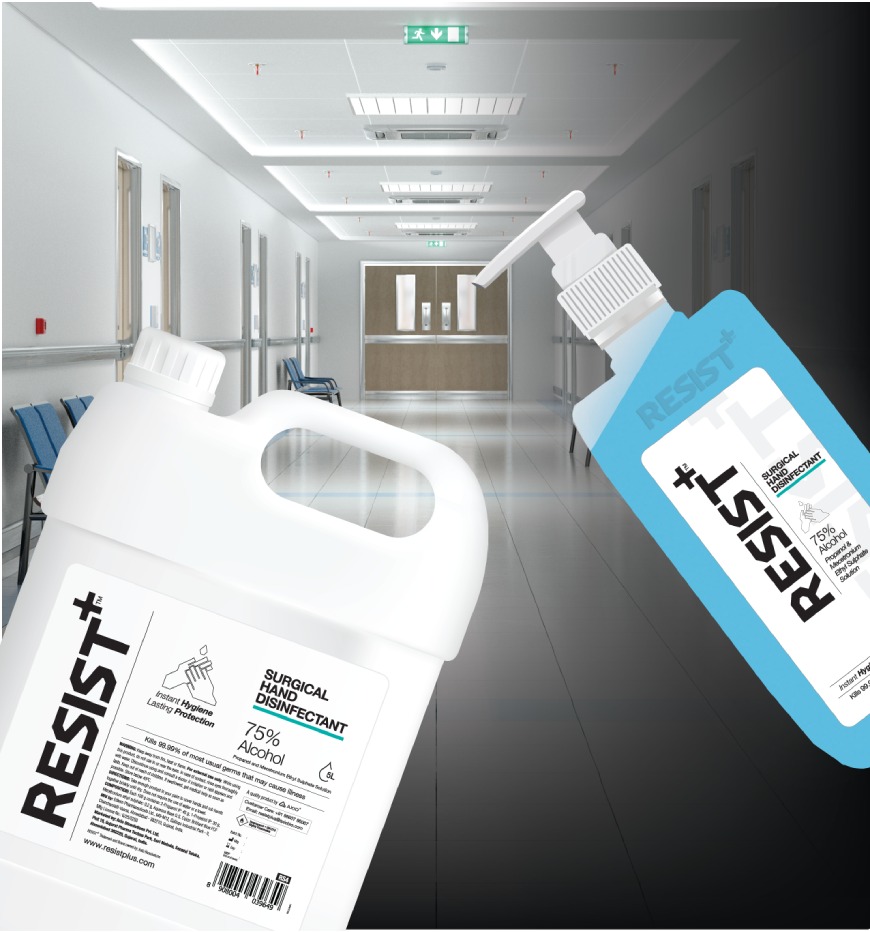 RESIST+ IPA-based Hand Sanitizer is ideal for Hospitals and Clinics where Hand disinfection is of utmost importance by effectively killing all kinds of germs.
RESIST+ Ethanol-Propanol based Surface Disinfectant is ideal for keeping Medical devices and other surfaces germ-free.
70% Ethanol w/ Benzalkonium Chloride
RESIST+ Benzalkonium Chloride based Surface Disinfectant is specifically designed for keeping all your gadgets and furniture germ-free
RESIST+ Ethanol-based Multi-Surface Disinfectant Spray with the lasting fragrance of Lemongrass, ideal for both Hard and Soft surfaces.